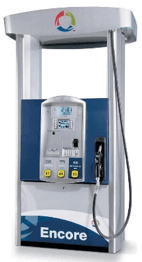 Monthly code requirements. Wisconsin Administrative code for fuel systems requires monthly inspections to verify the function and condition of your storage tanks and fuel dispensers. These equipment inspections are required to help protect the public, facility employees, and the environment from the hazards posed by the  release of flammable or combustible liquids.
Dispenser inspection. Although properly installed and maintained fuel-dispensing equipment is   rugged and reliable, daily wear and tear, as well as accidents and abuse that occur during the normal course of operation, can damage dispensing equipment and make it unsafe to operate. The purpose of monthly dispenser inspections is to identify any visible weakness or apparent malfunction of the equipment.
Underground storage tank system inspection. Properly installed and maintained tank equipment is durable and reliable. However, daily wear and tear, seasonal extremes of heat and cold, as well as exposure to the corrosive effects of soil, water, and stored product can degrade or damage storage system components causing product release or equipment failure. The purpose of monthly inspections is to identify any noticeable deterioration or apparent malfunctions.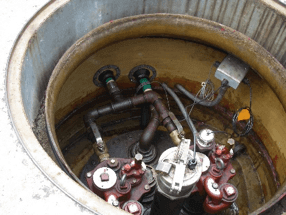 Safety. Fuel system inspection, maintenance, and repair activities are performed in an environment where vehicular traffic; flammable, combustible and toxic fuels and vapors; dangerous voltages; or other physical and chemical hazards can be present. Taking appropriate safety precautions should be the first step prior to conducting any equipment inspection or maintenance activity. Only properly trained individuals should inspect, maintain, or repair fuel system equipment.
Contact us. Today's regulatory environment places ever-increasing demands on operators. Our staff can automatically schedule these monthly inspections, saving you time and money. Contact Jason for more information [800-236-0448 or jasonh@metcofs.com].